Leadership Command College (LCC) Online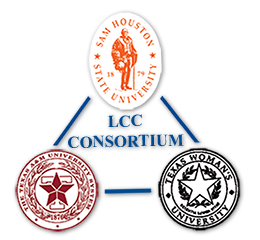 The Leadership Command College is the most comprehensive program offered at LEMIT and is often compared to the FBI National Academy. The nine-week program is designed to provide law enforcement executives with the knowledge and skills necessary for successful leadership in a modern law enforcement agency. Targeted for completion over a two-year period, this program consists of three modules held at prestigious universities in Texas, including Texas A&M, Sam Houston State University and Texas Woman's University, which focus on the strengths of each institution. It also includes an optional fourth module to continue educational opportunities as well as a Leadership Command College Alumni Association to keep in touch with colleagues from the course and ongoing information on topics of interest to the field of criminal justice.
Topics Covered / Course Objectives
Program Overview

Offered as an on-line (distance learning) course
Required as part of the criteria for being selected to attend LCC
Provides detailed information regarding the three modules

Module I

Offered four times a year at Texas A&M University in College Station
Emphasizes leadership and general management principles
Includes an intensive applied research component oriented for law enforcement executives

Module II

Offered four times a year at Texas Woman's University in Denton
Concentrates on the political, legal, and social environments of contemporary law enforcement
Focuses on the enhancement of executive wellness

Module III

Offered three times a year at LEMIT Headquarters at Sam Houston State University in Huntsville
Focuses on law enforcement administration
Concludes with graduation from the program

Mod IV

Manage for organizational integrity
Integrate policy, training, supervision and discipline
Increase cultural intelligence
Supervise different generations in the workforce
Raise awareness of Alzheimer's issues in public safety

Leadership Portfolio

Conducts thoughtful and meaningful leadership reflection
Creates opportunity to demonstrate and continuously develop personal leadership style
Includes 16 mandatory components throughout the modules

Leadership White Paper (LWP)

Provides opportunity to develop applied research and communication skills for command and policy levels
Emphasizes research methods to better equip practitioners for duties
Fosters the ability to access and use information effectively
Who Should Attend / Admission Requirements
Current Texas law enforcement employees with a minimum of five (5) years of full-time, paid employment in an agency
Candidates must be assigned to a supervisory position for a minimum of two years
Candidates meeting the minimum requirements will be scheduled for the Program Overview. After a review by LEMIT staff, the applicant will be notified of their acceptance to the program and eligible to begin the next Module 1 session
Course Length
Program Overview: Online
Module I: 15 business days over a three-week period
Module II: 15 business days over a three-week period
Module III: 15 business days over a three-week period, concluding with a graduation ceremony
Module IV: Optional 5 day course for LCC graduates
Course Hours
Participants receive TCOLE credits for each of the modules, including 16 hours for the Program Overview; 130 hours for Module I; 130 hours for Module II; 130 hours for Module III; 36 hours for Module IV; and 80 hours for the Research White Paper
Course Cost / Fee Policy
Leadership Command College (LCC) Online is offered at no charge for all eligible Texas Law Enforcement Officers. Out-of-state law enforcement officers may attend on a cost basis. Please contact the Program Coordinator for the current rate.
Registration Process
Applicants begin the LCC process with an on-line Program Overview. While face-to-face classroom experiences are essential to the success of the three modules of LCC, the main objective of the Program Overview is different. The purpose is to provide detailed information regarding the three modules in order to allow the applicant to assess if the LCC experienceis right for them. We are confident that the on-line course will meet this objective.
All incoming applications will be processed and those who meet the minimum requirements will be scheduled for the on-line Program Overview. Following the completion of the on-line course, applicants are further reviewed by the LEMIT staff. Those who meet the established criteria are notified of their acceptance into the LCC and are provided a date of attendance for the next-available Module I.
Cancellation / No-Show Policy
If no notice of cancellation is received by the Program Coordinator prior to the date of the program, and the participant does not attend the program, the participant or their agency will be required to pay a $100 'NO-SHOW' fee.
Course Contact
Max Toliver Jr., Manager/Coordinator - LCC
Law Enforcement Management Institute of Texas
George J. Beto Criminal Justice Building
Sam Houston State University
Huntsville, TX 77341-2417
Fax: (936) 294-3926
Phone: (936) 294-3193
Phone: 800-477-9248
lcc@shsu.edu
Additional Information
Hotel, Travel, and Meals:
All reasonable costs associated with travel to and from LEMIT programs are paid by the Institute. However, payments are made to participants rather than agencies. Departments cannot be reimbursed for any expenses incurred for participant meals or transportation. Participants will be reimbursed for gas purchases to and from the facility, if using a personal vehicle, with original gas receipts. (No gas purchase will be reimbursed if the participant chooses to go home during the 'between weekends' of the modules. No gas purchases will be reimbursed if charged to a government card or if the receipt is dated prior to the day of travel when arriving or the day after departing.) If flying, participants must first obtain written approval from the LCC Program Coordinator. Participants must purchase coach seating airline tickets and then seek reimbursement from the Institute by submitting the required documentation. Airfare is reimbursable only from distances greater than 300 miles from the training site. Auto rental reimbursement is not automatic and normally is not made without obtaining prior authorization from LEMIT. Reasonable meal costs associated with travel will be reimbursed upon submission of a receipt.
Dress for the Week:
Business casual is the dress for the week. Clothing should be professional and no caps/hats or shorts are permitted. It is always recommended to bring a light jacket in case the training room is cold. Business dress attire is needed for the group photo, presentation, and graduation.
Firearms:
If you choose to wear your duty weapon you may do so in full uniform or in plain clothes with your badge fully displayed. Individuals who are 21 years of age and who currently possess a handgun license from the State of Texas or an approved reciprocating state may legally carry a concealed handgun on or about their person. Handguns may be carried on campus, except at collegiate and UIL athletic events, health and counseling centers, and other specified locations on campus. Signs will clearly identify prohibited sites around campus.
Tobacco Products:
In order to promote a healthy, safe, and aesthetically pleasing work and educational environment, Sam Houston State University endorses a smoke free and tobacco free environment. Tobacco use (including smokeless tobacco) is not permitted on campus grounds. Electronic cigarettes/vaping products are also prohibited.
LEMIT Building and Parking:

The Bill Blackwood Law Enforcement Management Institute of Texas is located at 1600 Bobby K. Marks Dr., Huntsville, Texas, at the corner of Bobby K. Marks and Bearkat Boulevard on the campus of Sam Houston State University. It also is located right next door to the University Hotel.
ALL vehicles must be registered to park on the SHSU campus. This includes marked agency vehicles.
Prior to your class, you will receive information on how to register your vehicle and where to park.
For visitors and guests, there are pay-by-hour spaces along Bobby K. Marks Street and Bearkat Boulevard; however, these are managed through the City of Huntsville system and are not part of the University permits. Follow instructions listed on street signs for payment options and be sure to select "Huntsville" when asked to select a location. For more information on the City of Huntsville system, visit Huntsville Paid Parking.
Parking is also available for visitors in the Sam Houston Parking Garage, located at 1730 Avenue I, within walking distance to LEMIT. The parking garage contains approximately 250 hourly use parking spaces. Visitors should not park in the parking spaces that are numbered; the numbered spaces are reserved for Garage Permit Holders only. For directions to the SHSU Parking Garage, please click here.